The hydraulic systems and automatic lubrication specialist
EQUIPEMENTS & LUBRIFICATION M.M.I.L supplies, installs and repairs hydraulic and automatic lubrication systems. We are located in Saint-Lin-Laurentides.
Benefit from efficient and effective hydraulic systems!
Proven expertise in the field
Équipements & Lubrification de Machinerie Minière Industrielle Lourde specializes in selling, supply and installing of hydraulic and automatic lubrication systems since 2002. With more than 15 years of experience, EQMMIL provides consulting, design and repair services. Our mobile service team can travel to your premises or work site, and provide you with fast and high-quality services.
EQMMIL assists you in all your projects.
Fast and comprehensive services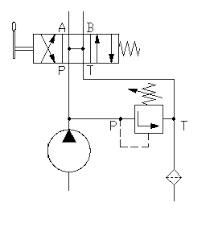 We are available if you have any questions about our products and services.
A wide range of excellent quality equipment
Our company offers various services in the field of hydraulic equipment. We supply premium quality equipment, including pumps, valves, cylinders, engines, hoses, hardware items and lubricants. We also sell automatic lubrication devices like pumps, hoses, distribution blocks, etc. Whether you operate in the commercial, industrial, institutional, mining, logging, manufacturing or agricultural sector, you will find the parts or accessories you need with us.
Everything you need in terms of hydraulic equipment and lubrication
Our strengths:
We have high-level industry and related product expertise.
Many customers from various sectors trust us for the reliability of our products and services.
We have over 15 years of experience.
Send us your requests via our contact form. We guarantee speed and efficiency.
For an efficient hydraulic and lubrication system, choose our products and services. We leave no stone unturned to meet your satisfaction.
Équipements & Lubrification M.M.I.L Inc. is committed to ensuring that the collection and processing of data carried out by our
eqmmil.ca
site complies with the General Data Protection Regulations (GDPR) and the Data Protection Act. To know and exercise your rights, particularly concerning the withdrawal of consent to the use of collected data, please consult our
privacy policy